How to purchase a conference pass?

Below you can find instructions for the online store purchase process.
Choose an event and event ticket
Register
Fill out the registration form.
Order information

Add an address and invoice information to your order.
Payment
Choose payment method and pay your order.
Choose an event and event ticket

You can find all of our events on the Events page. From there, you can purchase a ticket and register for the event. Please select the ticket type and quantity and proceed with registration.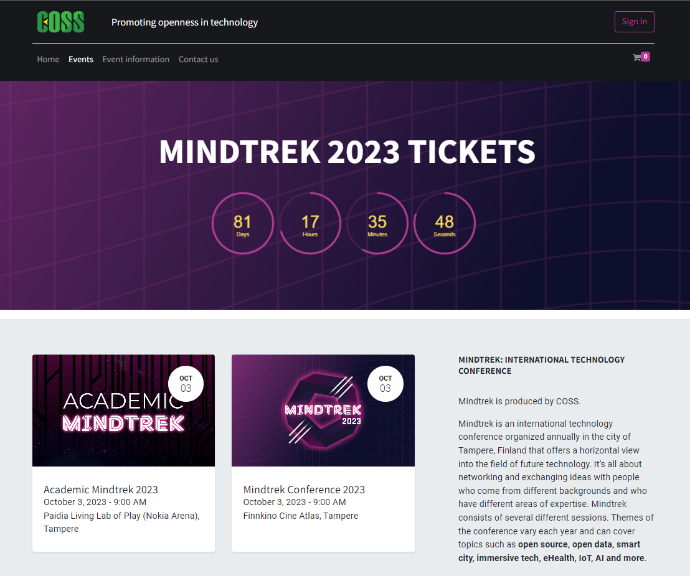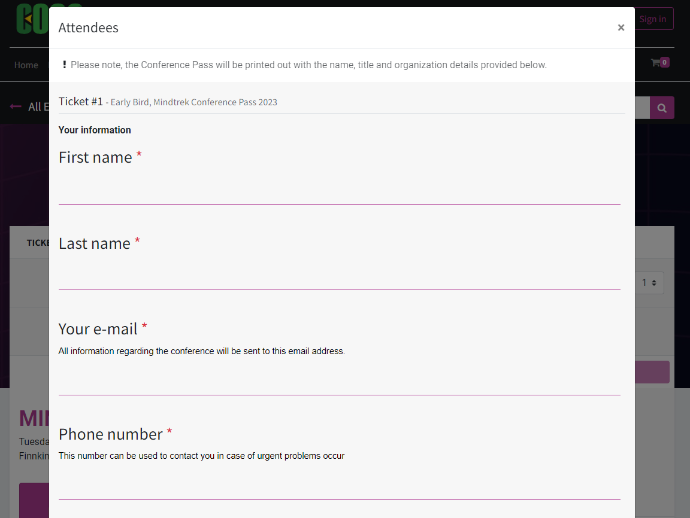 Register your ticket

Fill out the registration form and provide participant information.
If you have purchased more than 1 ticket, fill out the participant details for all tickets.

Please note, the Conference Pass will be printed out with the name, title and organization details provided in the form.

Fill out the order information

First, select whether you are a private customer or a company/organisation. Please note that only companies/organisations can pay by invoice.
Fill out your contact information and the payment information.
If you want to add a reference or other information to the invoice, you can do so in the next step of the purchasing process.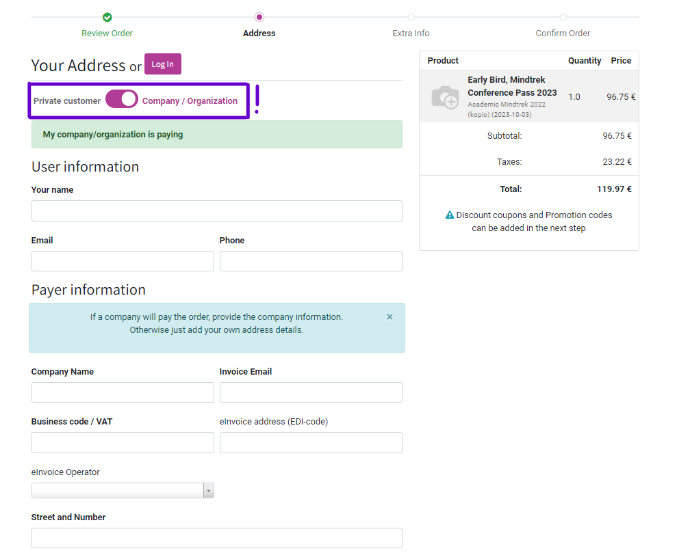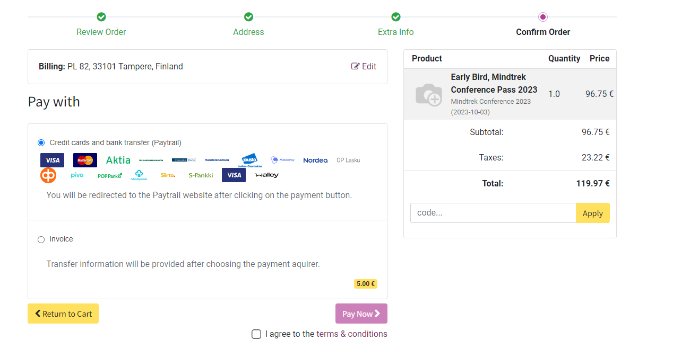 Payment

In this section, you can choose the payment method. Paytrail serves as the online payment provider. Finnish online banks and the most common credit cards (VISA, Mastercard and American Express) are accepted as payment methods.
Only companies can pay by invoice. We charge a 5 euro billing surcharge paying by invoice.
If you have a discount/promo code, you can enter it in the field on the right side.